The new DACHSER magazine is here!
The baton has been passed: the next generation of DACHSER management, led by CEO Burkhard Eling, officially took the helm on January 1 of this year. In the latest issue of the DACHSER magazine, we've taken a moment to reflect on this transition at the top.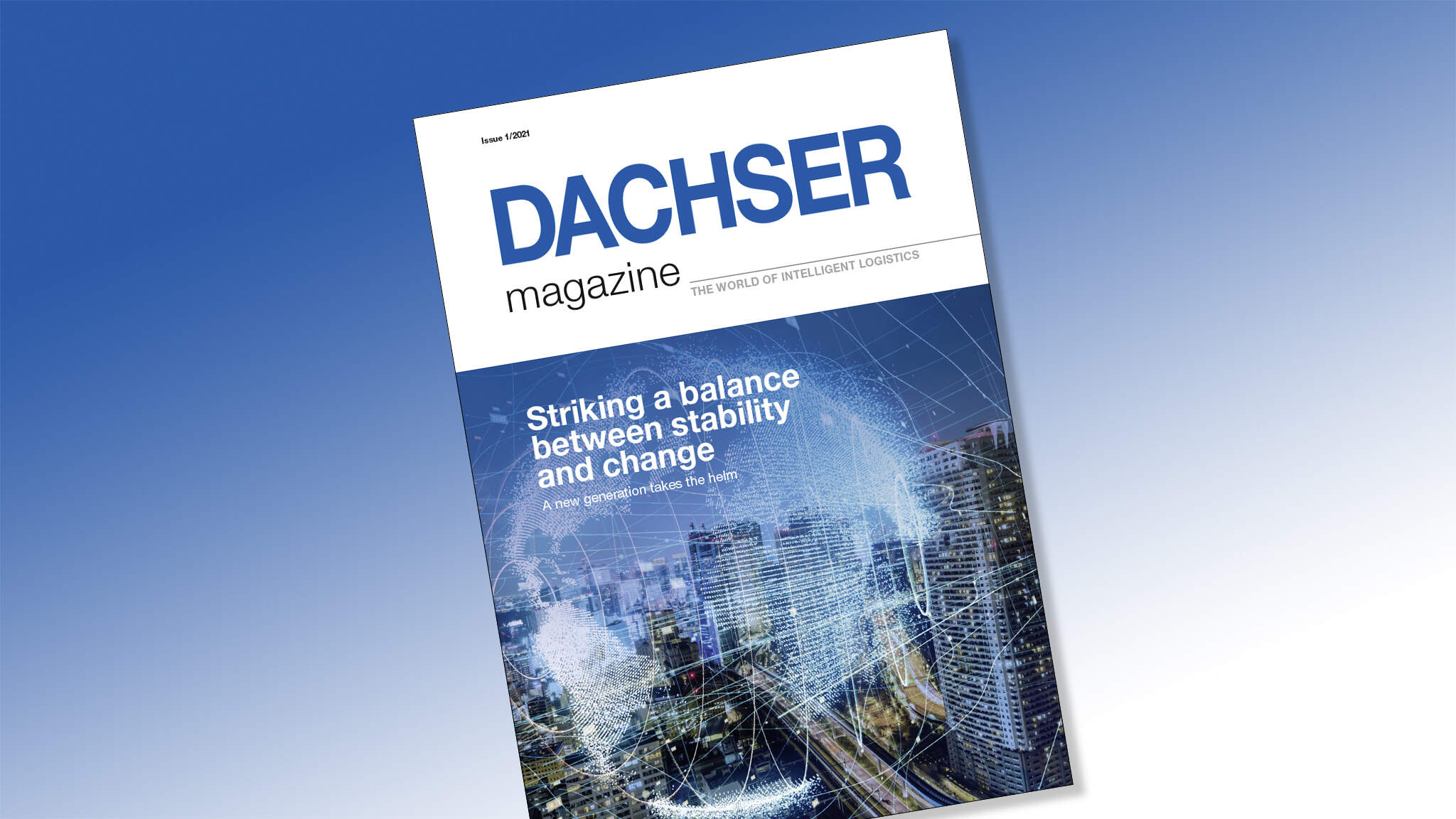 Entitled "Striking a balance between stability and change," the cover story describes how the transition at DACHSER was crafted, so that the new management team can continue writing a success story that began more than 90 years ago.
We have several customer success stories to tell, too. In this issue of the magazine, you can read for example how DACHSER's Neuss branch near Düsseldorf converted one of its warehouses to achieve even greater efficiency for three major customers in the food sector. We also take a trip to Austria, where for ten years now, our colleagues in Air & Sea Logistics have been ensuring that products from one of the leading wood processors are transported all over the world—by rail, ship, and air. Whenever necessary, DACHSER also organizes the transport of entire production facilities, or, as was the case last year, urgently needed medical equipment.
One instance involved personal protective equipment: in 2020, DACHSER helped a young company in the Asturias region of northwestern Spain supply more than 100 million masks and other medical products throughout Spain and other European countries. Read the article to find out what made this collaboration so successful, especially during a pandemic.
As usual, the magazine pages offer many more stories from the world of intelligent logistics.
Download your personal copy
Download the magazine PDF here. We hope that you enjoy reading the new issue of DACHSER magazine.