If Murat Kayki and his colleague Swapnali Kurale planned to meet in person, that would take time. A lot of time. More than seven hours in the air separate Nîmes in the south of France, where Kayki lives and works, from the Indian metropolis of Mumbai. They may come from different continents and different cultures, yet the two DACHSER employees have a lot in common. Both of them live and work in the city where they were born. It's 38 years since Kayki came into the world in Nîmes as the son of Turkish immigrants. Today, he is head of DACHSER's Nîmes and Avignon offices, and, like Kurale in Mumbai, has had quite a remarkable career.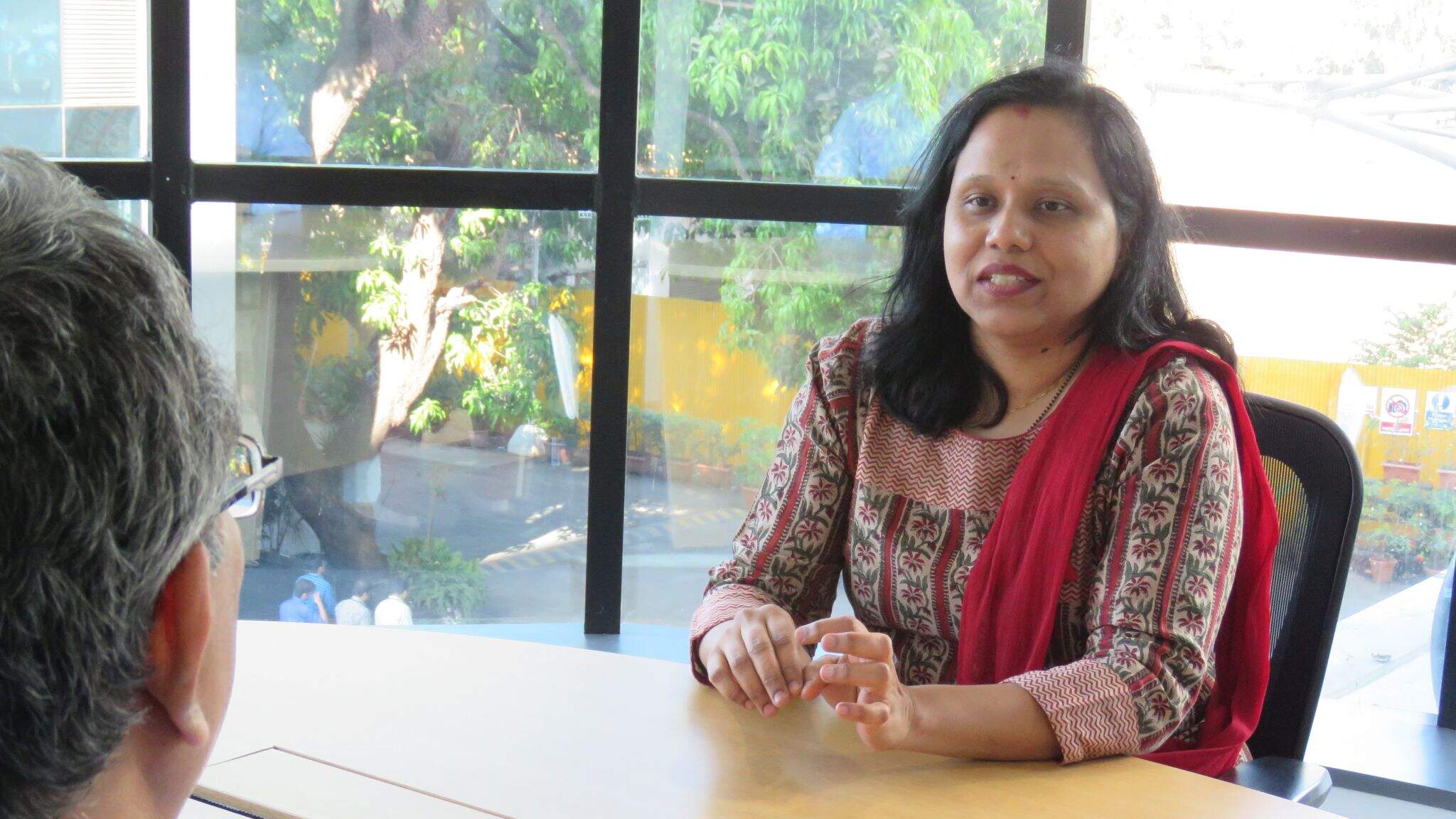 While Kayki went from the cab of a truck to the position of branch manager, Kurale has progressed from trainee to Business Process and Organization Manager (BPO) for the entire Indian market in the course of her time with DACHSER. Born into a family of teachers, she entered the freight business 23 years ago. As a child, she had wanted to do something entirely different, namely, become a teacher just like her parents. After completing school, she studied chemistry, learning German and Russian on the side and also studying dance. A job she had with an import com pany during the break between semesters then brought her into contact with the logistics industry. In 1996, she eventually joined a freight company as a trainee in the sea freight division. The company was later acquired by DACHSER.
Today, Kurale holds an important position within the country organization in India and is also a member of the global DACHSER Expert Network Air & Sea (DENAS). As a DENAS with extensive knowledge and expertise, she is an important contact person for the entire region and also serves as the interface between Asia and the Head Office in Germany.
"The DENAS network is a very good opportunity to think outside the box,"
This is one of the reasons why Kurale is always in close contact with colleagues in other countries. "The DENAS network is a very good opportunity to think outside the box," she says—though not the only one, of course. "Sharing experiences with other DACHSER branches has been part of my job since the very beginning," Kurale continues. "At DACHSER, our colleagues are always ready to listen and to support us actively." That is why she would go anywhere for DACHSER, even though so far she has spent the whole of her professional and private life in her hometown of Mumbai. And her plans for the future? To grow with her job at DACHSER and to take on even more responsibility. Because what she loves most about her work is the opportunity it gives her to constantly learn something new, and to network and share ideas with colleagues in similar positions.
Ambition, talent, an interest in her work, and an employer that recognizes and promotes the potential it sees have brought Kurale to where she is today. She has consistently seized the opportunities offered by DACHSER. Not long after she'd started as a trainee, she was already responsible for sea freight import, and a year later, when her boss left the company, she took over his position. "I have tried to make the most of every opportunity," she says—actively supported by managers and colleagues who have accompanied her on her way up.
Kayki, too, was able to rely on the special DACHSER spirit as he rose from truck driver to branch manager: "I had the support I needed in every situation and—even more im - portantly—I had the feeling that everyone believed in me." He says he owes a great deal to Guénaël Rousselot,
General Manager Languedoc, Côte d'Azur and Provence, in particular. "There was really nothing to suggest that one day I would move up from being a driver to being branch manager," Kayki recalls. And so he is all the more grateful that not only Rousselot but also his colleagues in Nîmes and Avignon have supported him throughout his career.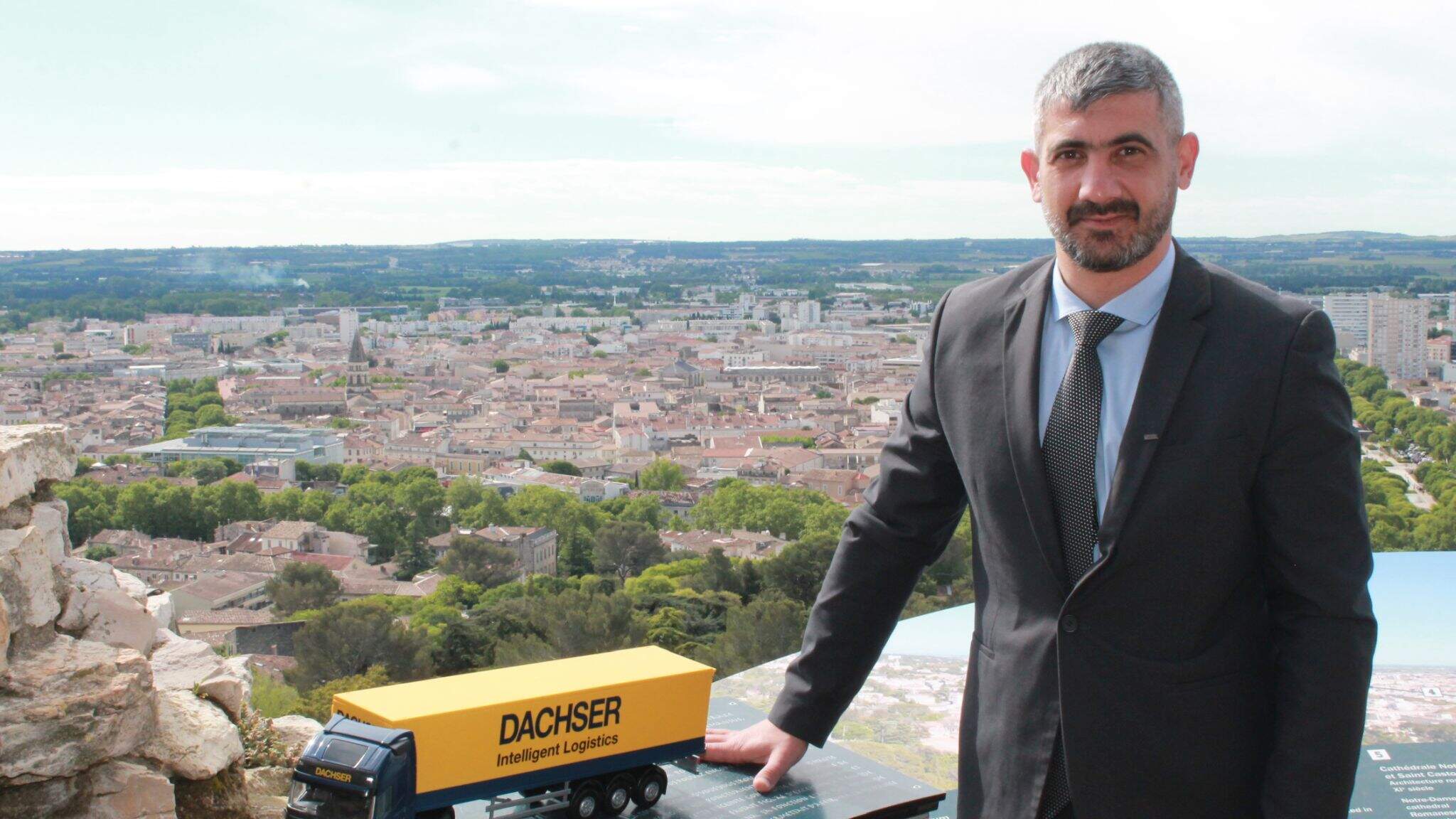 Trucking into the future
For a boy who grew up in a troubled part of Nîmes, this was not necessarily par for the course. Whereas his brother and sister went to college, Kayki was only moderately interested in academics. He therefore had to give up his original dream of becoming an archaeologist. Instead, he put his energy into sports such as soccer and basketball and had three goals after graduating high school: to become independent as soon as possible, to start a family, and to escape the difficult surroundings of his childhood. So at the age of 16 he began training to be a truck driver and was married four years later.
An unusual but determined path through life. At the end of September 1999, Kayki signed on as a truck driver with DACHSER subsidiary Graveleau, which was renamed DACHSER France in 2009. He worked there as a driver for five years, before his first step up the career ladder: the professional truck driver swapped the driver's seat for a desk, becoming a production assistant and taking over management tasks for various divisions in the ensuing years. From 2007 onwards, Kayki was responsible for long distance transport at the Nîmes branch, and then for production as of 2011. Just two years later, he became head of the Nîmes branch, and has also been in charge of DACHSER's Avignon branch since last year. Kayki also owes his career to DACHSER's corporate philosophy: the company encourages and nurtures employees and at the same time calls on them to take responsibility and to think a step further— to think outside the box.
Like Kurale in Mumbai, Kayki seized the challenge of taking on new tasks and new roles. He describes every step of the career ladder as a "complex and challenging situation" for a self-taught person like him, preparing himself mainly through reflection and by thinking and acting with foresight. "Putting people first is one of my most important goals in my role as branch manager," Kayki says. By this he means both customers and, of course, colleagues throughout the DACHSER network worldwide.
Sometimes they can be practically on the other side of the world, like Swapnali Kurale in Mumbai. But, Kayki feels, this does not really stand in the way of the sense of community that unites DACHSER employees around the globe.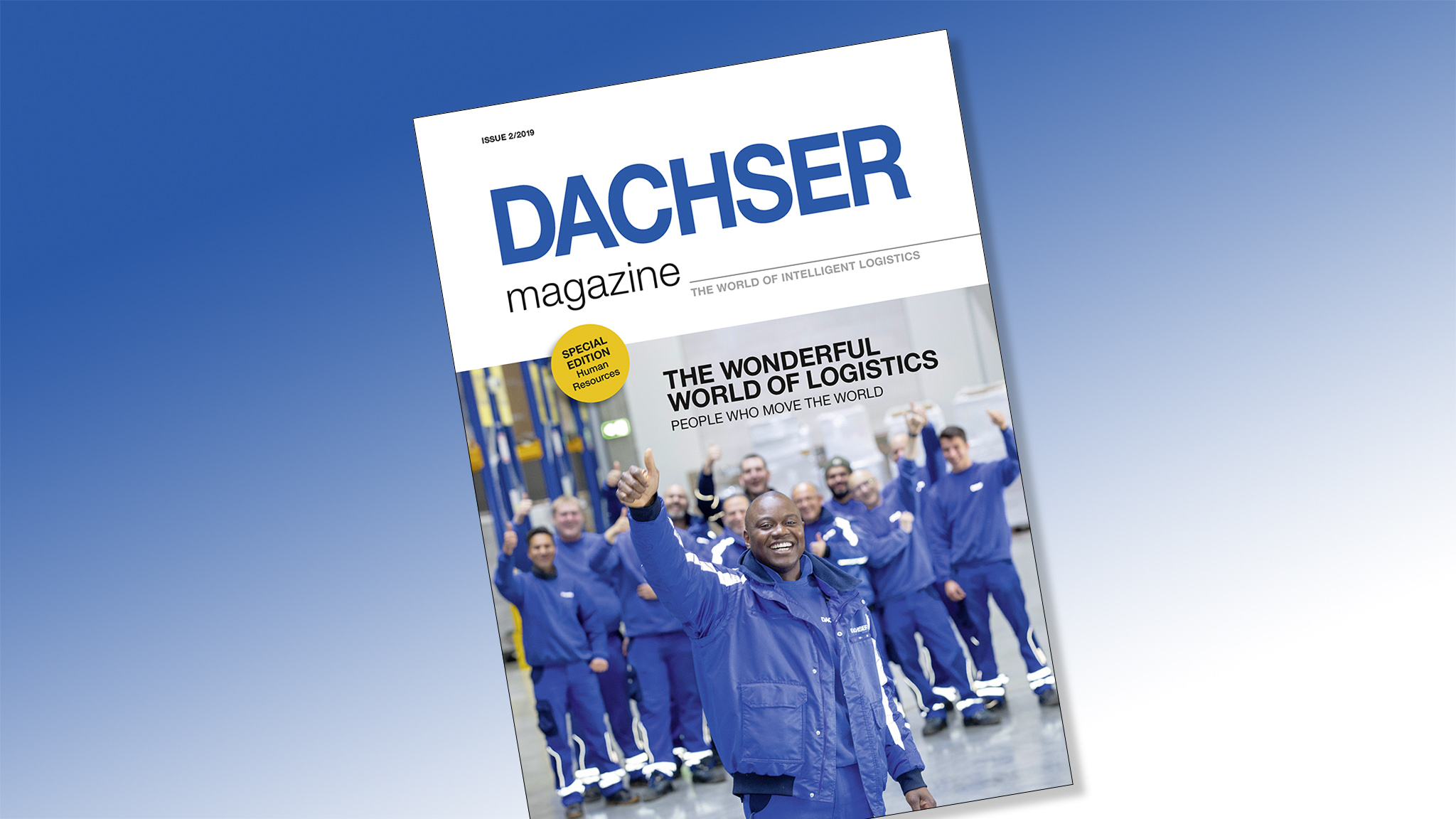 The meaning of "Career"
"Career" comes from the Latin "carrus," meaning car. In the Middle Ages it referred to knights galloping for short bursts at full speed in tournaments. From there it evolved into the more general "go fast," and ultimately to the way we use it today. While "having a career" is generally viewed in a positive light, "careerist" has a negative connotation.