Sea freight market update | April 2021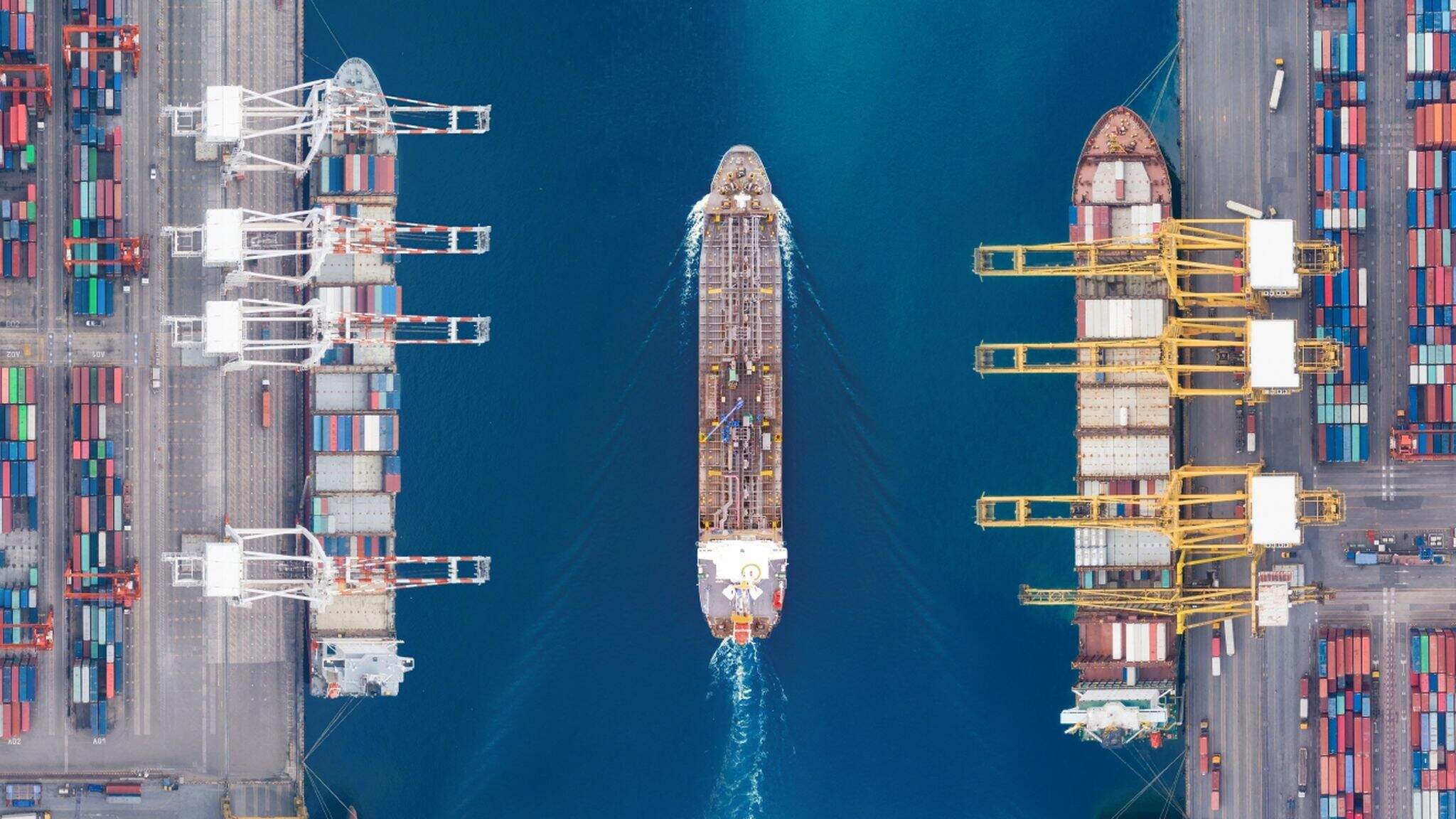 The blockade of the Suez Canal has been lifted and the canal is freely passable again for some time. The backlog of waiting ships has almost been cleared. Carriers are partially stopping the booking freezes and accepting new bookings in some cases.

Despite this, the situation remains serious. It is expected that the consequences of the Suez Canal blockade will have a strong impact on the service schedules at least until June. Significant delays and congestion at the terminals are expected which could be followed by longer handling times.

Furthermore, all shipping companies are currently struggling with an ongoing severe shortage of available equipment. In view of the current situation, the availability of equipment will presumably be massively impaired until the end of June.
Trade Lane Update
North Europe Ports
A critical congestion level has been reached in North Europe's major ports as terminals are working on the backlog of vessels that were delayed during the Suez Canal closure.

To reduce delays at ports, instead of completing a port rotation in Asia or Europe, carriers are considering unloading cargo at major hub ports and turning around early, so that ships arriving a week later can pick up the cargo and carry it to the destination port. This will cause delays in export cargo in Europe and Asia.

Equipment Situation - Carriers are warning about short notice cancellations due to missing equipment.

Europe - Asia

Eastbound vessels to Asia remain strongly booked until the mid/end of May. Short-notice bookings can hardly be placed, not even for an extra charge. Sea freight rates remain at a high level. Due to ongoing congestion at major hubs, such as Port Kelang (Malaysia) and Singapore, additional delays of up to 5 days have to be considered. Currently, all services to/from Karachi & Port Qasim (Pakistan) are delayed by approximately 4 to 6 days.

Westbound, the already tight equipment situation is further exacerbated by the consequences of the Suez Canal blockade. All available sailings are completely booked. Even on premium services it is extremely difficult to place new bookings. Many carriers have little to no interest in new business as they are struggling with current volumes. Nearly all carriers have announced capacity cuts of up to 60% until further notice. Some carriers are no longer releasing equipment domestically and if they do, it is only for very high fees.

-

Blank sailings-




Mediterranean trade suffers the most in terms of blank sailings with around five services cancelled in the first week of May. In Northern Europe, about 1-2 services will be voided from the first week of May.
Transpacific
-Blank sailings-




Multiple blank sailings were already announced by ocean carriers for Transpacific Eastbound and Far West Westbound starting from mid-April to mid-May, particularly due to the consequence of the Suez Canal blockade.

-Port congestion-




North America West Coast continues to suffer from heavy congestion due to COVID-19 related impact on port productivity and increased demand. As of mid-April, there are already 30+ vessels queuing for berthing at Los Angeles/Long Beach, where longer lead-time on delivery is expected.

Due to the above reasons, carriers could skip calls on short notice, especially for westbound, in order to catch up the overall service reliability.

The situation will last at least until the end of May or even June. If it continues to stay like this, the ports and the USA will face further challenges due to the upcoming and historical PSS in August.

Ocean carriers are also overwhelmed by the situation - late billings and releases are just the new normal.

-Equipment shortage-




Container availability is already getting tight in early April, while the situation is expected to worsen and becomes critical from end of April to May/June. Ex Far East carriers have already implemented measures to restrict the equipment usage, in particular 40'HC, and prioritize the usage to Transpacific Westbound. Therefore, the equipment availability for the short sea or Asian trade will be affected.

An obvious rate increase is expected due to the multiple factors mentioned above.

As an alternative to the equipment shortage for full container shipments, DACHSER is offering its expedited LCL Service on the transpacific route.

The weekly scheduled direct expedited LCL service from China to U.S. West coast brings average dwell time down from 14-25 days to 3-7 days.
Transatlantic
Equipment Imbalance Surcharges and Peak Season Surcharges are increasing. Additional allocation, if any, will only come against premium fees. Empty equipment is becoming tight rates are at an all-time high. All alliances are having large backlogs and can hardly cover existing business.
Container Indexes
Click the button below to read the current development on World Container Index and Shanghai Containerized Freight Index.
General Recommendations
Stay close with your logistics partner at DACHSER for up-to-date market information

Provide accurate forecasts to secure equipment and space in time - the more reliable the volume is, the higher is the chance to get on board

Place booking well in advance, we recommend to book at least 4 weeks in advance

Inform your DACHSER contact about your priority shipments

Be flexible with equipment, consider substitutions

Reserve space on air freight services for shipments that cannot be delayed, the rates are slightly higher but it will keep your supply chain running.
If you would like to discuss your transport needs, please feel free to get in touch with your local DACHSER representative to work out the best logistics solution.