As COO Air & Sea Logistics, Edoardo Podestà has been at the helm of DACHSER´s global air and sea freight business since October 2019. As an Italian living in Asia, he knows both cultures; and has gained experience in various responsible management positions on the international stage.
Mr. Podestà, you were born in Italy, but you started your career in the logistics business in Spain, working for your uncle's shipping company. Why did you decide to go into logistics and how did your career path lead you to Asia?
It all started by chance. I decided to give up on my studies at university. I wanted to work, to get out and discover the world. For the past four generations, my family had been involved in shipping. My uncle's medium-sized company Contship used to own container ships and even some ports and terminals in Italy and around Europe, so it was more involved in the actual shipping than the logistics part. When I started to work there, I had no knowledge of logistics.
After more than one year in the job, I realized that I liked it and really enjoyed it. At that stage I took the decision to continue in shipping and after few months I went to the head office in the UK where I started my management trainee program in preparation for going overseas to continue my career. I was about 27 at that time and still eager to travel the world. Initially it was planned that I should have gone to the US but business in the Asia Pacific region started to boom. I finally opted for Singapore where I went at the beginning of 1990. The plan was to stay there for one year and then return to Europe but that year ended up being the first of now more than 31 years in Asia.
You started your career in a family business. Why did you leave the family-run company?
My uncle died, and after a couple of years the family decided to sell the company. For me it was clear that I couldn't work for a competitor, so I searched for companies doing freight forwarding and ultimately took a job with Züst Ambrosetti. I went back to Malaysia where I opened up for them in 1996 the first office. I had come from sea freight and had to do air freight for the first time. What's more, the financial aspect was really challenging, having to cope with the financial crisis in Asia. After just two years leading 17 people, the company asked me to take over 120 employees for the China business in Hong Kong. That was the next big step for me. I had to do a lot of "learning by doing". I'm convinced that this experience made me a better leader and also mentor in the end.
When DACHSER took over your company, you continued to work there.
Yes, the business in China grew, DACHSER offered me the chance to become Managing Director of Greater China, and then to take over the responsibility for the whole APAC business unit. DACHSER Air & Sea Logistics and the whole company grew with us during those years. My target was always to grow business, to be successful; my foremost goal was not to make my way up the hierarchy. It just happened naturally. Sometimes you need to be the right person at the right time in the right place.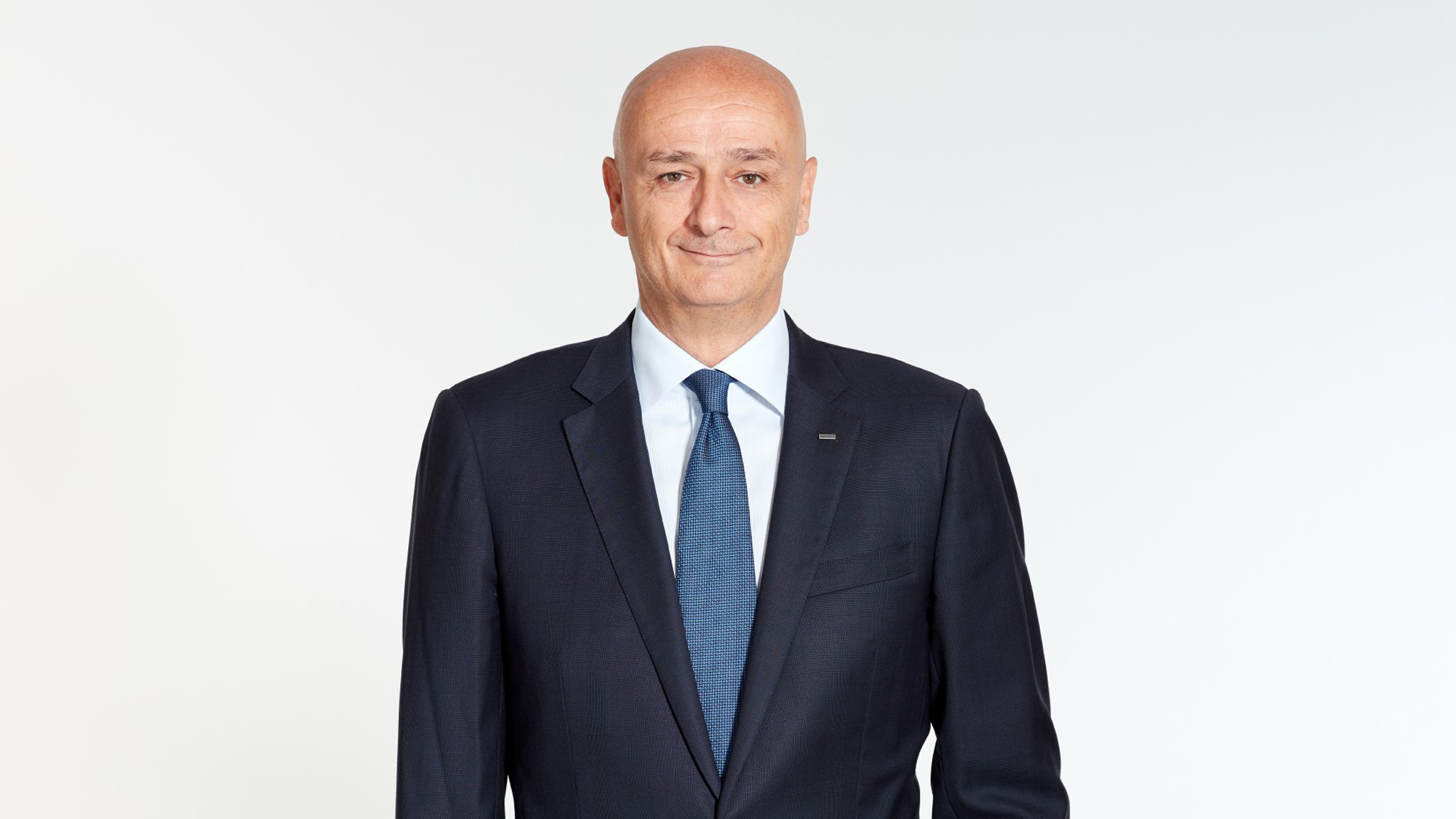 Interview with: Edoardo Podestà
Edoardo Podestà has been at the helm of DACHSER´s global air and sea freight business since October 2019.
What is it like being a member of the Executive Board and being the only one not based in Kempten?
Of course, I'm in a special position. I don't speak German and I'm not based at the company headquarters in Kempten.. The biggest challenge today is the coronavirus pandemic. Originally, the plan was for me to travel to Kempten a lot. But with the pandemic everyone learned how to run a business remotely. On the other hand, we are totally missing the human touch.
You manage people on four continents. What is important for you? How do you make this work?
Trust. When you're managing people, trust is the most important thing. Trust is developed by honesty, capability, and a way of thinking. It is very important to trust the people you work with, because the more you trust, the more you delegate. And the more you delegate, the more people feel empowered, which means they start to perform better.
Of course, it has to work the other way around as well. People have to trust in me, too, and in the company's decisions.
Looking at your career, what would you say was your biggest success? And are there certain milestones you still want to accomplish looking at the near future of Air & Sea Logistics?
There have certainly been many small successes in my career that I'm proud of, the biggest of course becoming a member of DACHSER's Executive Board. There is nothing more I could wish for. My job is now to complete the transformation of Air & Sea Logistics into a cornerstone within DACHSER and a force to be reckoned with on our relevant markets.
Thank you for the interview.