Felix Austria: DACHSER in Austria – a real knack for logistics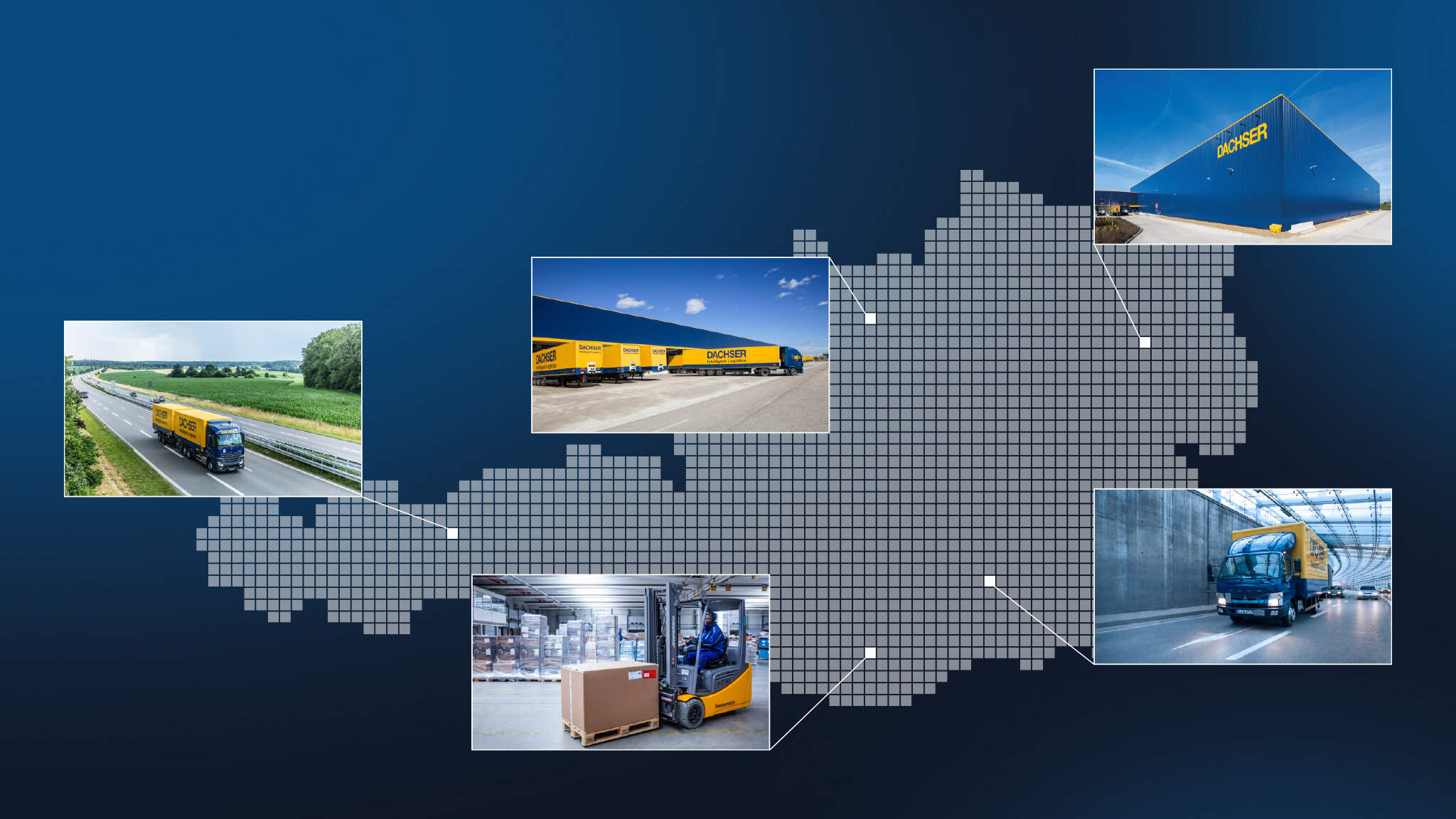 Austrians are reputed to have a real knack for enjoying the finer things in life. There's even an ancient expression for this: "Felix Austria". It's a skill one also needs to manage flows of goods across Europe.
Thanks to its unmatched density, the DACHSER European Logistics Network connects countries across the continent, right down to each of their respective regions. DACHSER Austria is an integral part of this homogeneous infrastructure.
Daily scheduled services to and from every region in Europe

Proactive supply chain management

Uniform, consistent DACHSER IT software and front-end applications

Warehousing services with client-specific VAS

DACHSER DIY and DACHSER Chem-Logistics

Handling of dangerous goods in compliance with European and country-specific regulations
Our entargo product family offers you a uniform and transparent range of services that deliver consistently high-quality standards throughout our European network. These include individually configurable logistics processes, reliable delivery to multiple distribution channels, and great flexibility in terms of product-specific delivery.
Our three standardized product lines – targospeed, targofix and targoflex – precisely meet customer needs with regard to transit times and time frames:
targospeed: fastest possible transit time

targofix: fixed delivery date

targoflex: fast and economical transit time
With DACHSER eLogistics, you control every interactive process between you and us, your service provider. Calculate freight costs online, issue shipping orders with just one click, and track your consignments throughout Europe with our Tracking & Tracing service.
Complete transparency throughout the entire logistics process chain

Time, cost, and resource savings

Userfriendly yet offering the highest degree of detail

System can be fully tailored to your unique requirements
Contact us and take advantage of our extensive opportunities: dachser.apac-asl@dachser.com