DACHSER strengthens logistics location in Bremen
EUR 8 million spent on expanding the logistics facility at the freight transport center (GVZ) – Efficient connection of sea freight to overland transport
Over the past few months, DACHSER's logistics center in Bremen, Germany has expanded its handling area in preparation for future growth. With floor space of around 3,300 sqm, the extension building for the European Logistics business line now offers more space for handling industrial and consumer goods. The additional floor space on Senator-Blase-Str. was brought into operation at the beginning of January.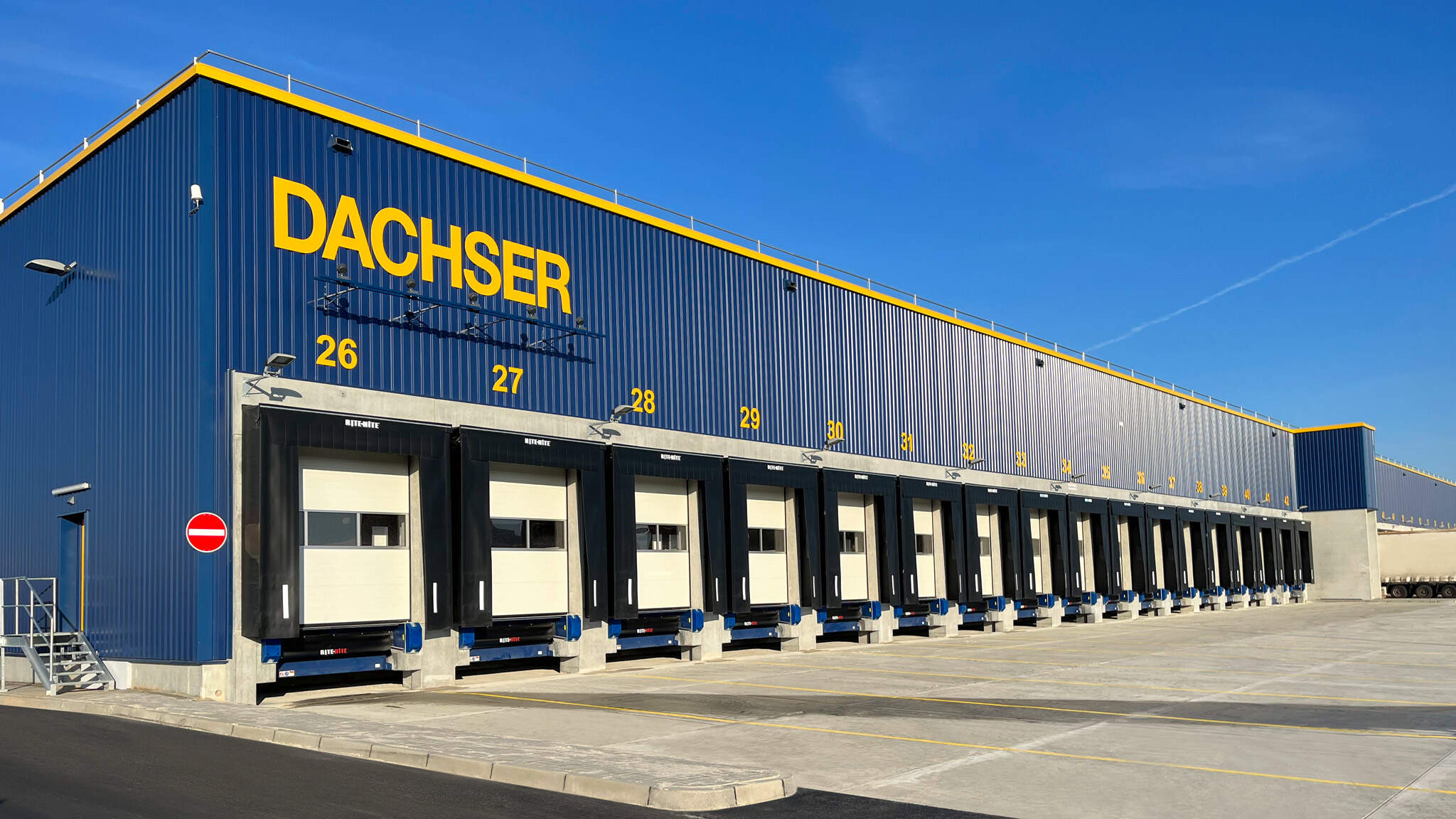 With the new extension, the DACHSER logistics center (European Logistics) in Bremen now boasts a total of 12,000 m2 of transit terminal space. The terminal features 132 gates—30 of them new—for the loading and unloading of trucks. The logistics center now has a total area of just under 74,000m2. "We moved into the new site at the freight transport center about six years ago. But now the time had come to create more space to accommodate the growing volume of shipments in Bremen," says Michael Schrader, General Manager European Logistics at DACHSER in Bremen.
With the new facility, we're ready for the future.
Michael Schrader, General Manager European Logistics at DACHSER in Bremen
Investments include preparations for the use of electric vehicles. For this purpose, eight charge spots for electric cars and four charge spots for electric trucks have been newly installed. An additional control center has also been created to assist drivers. The DACHSER branch in the freight transport center currently employs close to 200 people.
Close integration with sea freight
Bremen is an important node in the DACHSER network. The logistics provider employs more than 350 people at different locations across the city in domains such as industrial and consumer goods and food as well as in offices handling air and sea freight. What sets the Bremen branch apart is the dovetailing of sea freight with overland transport, i.e. onward transport by truck. "We work very closely with our colleagues at DACHSER Air & Sea Logistics—everything interlocks," Schrader says. "This gives customers the benefit of getting global logistics services from a single source. Because in Bremen, sea freight is fed directly into our overland transport network and delivered to recipients all across Europe. This makes the supply chain more predictable and more efficient, as we can manage all processes ourselves."
That is why DACHSR's Bremen location, with its good infrastructure, is classed as a container freight station in the DACHSER transport network. It accelerates the processes involved in sea freight transportation by eliminating the often considerable transit and transshipment times that occur at other large, busy ports. "In Bremen, we're especially fast and flexible, and we always provide our customers with an overview of the entire supply chain," Schrader says. Two warehouse locations for food as well as industrial goods round out DACHSR's range in Bremen.