DACHSER delivers giant crane for space mission
Back in September 2021, the DACHSER Air & Sea Logistics teams in Boston and Cologne had begun meticulously planning the transport of a colossal extra-long crane. The plan was to ship the crane together with its chassis from Germany to the United States so that it could then complete its journey by road. Its purpose: nothing less than to help build a space rocket in Houston. But then all the careful planning had to be thrown overboard.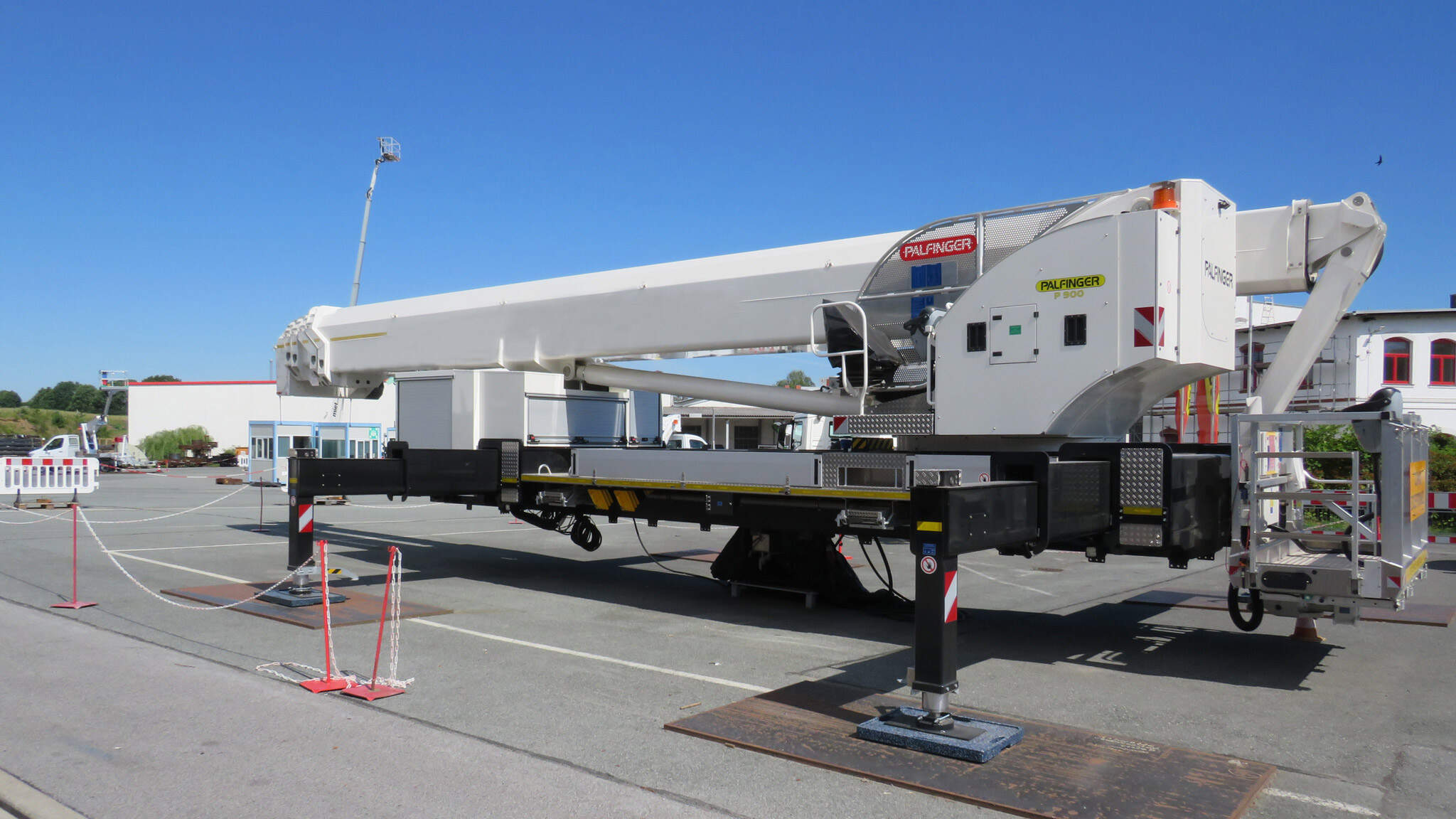 "Everything had to be done very quickly," recalls Hans-Ulrich Brüggemann, who as Project Manager DACHSER Air & Sea Logistics in Cologne is responsible for all the intricacies involved in organizing this complex project. "Sometimes the devil really is in the details. We had pretty much wrapped up the planning—from picking up the over 16-meter-long crane section including chassis in Krefeld and transporting to Bremerhaven to shipping to the US with subsequent onward transport by truck to Houston. Afterwards, the empty chassis was to be transported back to Germany," Brüggemann says. But then the plans went up in smoke because of a small but nonetheless decisive piece of the project planning puzzle: the US Environmental Protection Agency (EPA) failed to grant the truck chassis approval for transport within the United States.
Brüggemann and the team in Boston now had to draw up completely new plans. "A lot of our job is about flexibility. We're always looking for the best solutions for our customers, so we often have to think through many approaches and consider different options. Once in a while, a plan that seems plausible enough to begin with just doesn't work out in the end," says the experienced manager. But Brüggemann chooses to see this as one of the challenges that make his job exciting and interesting. "Sometimes it leads to even better solutions that you hadn't initially considered." The crane for building the space rocket is a case in point: this gigantic part ultimately traveled from Löbau in Saxony to Bremerhaven by low-loader instead of on the chassis. There, it was reloaded onto a MAFI trailer, a heavy-duty trailer that is particularly suitable for transporting long loads. It then boarded a RoRo ship to Galveston, Texas, and finally made it to its destination in Houston. And all within the planned time frame.
Employees of a private space company are now working from the basket of the crane at a height of about 70 meters. "We're always very proud of projects like these," Brüggemann says. "Knowing that we're playing a part in projects of such dimensions with our logistics is just fantastic."