DACHSER at transport logistic 2019
At the leading logistics exhibition this year, logistics provider DACHSER will be presenting its portfolio of services at a 600-square-meter booth in Hall B6 from June 4–7 in Munich. As befits our theme of "Optimal Fulfillment Through Integrated Connectivity," trade show visitors will be able to learn about optimized fulfillment solutions and integrated and digitalized processes at DACHSER.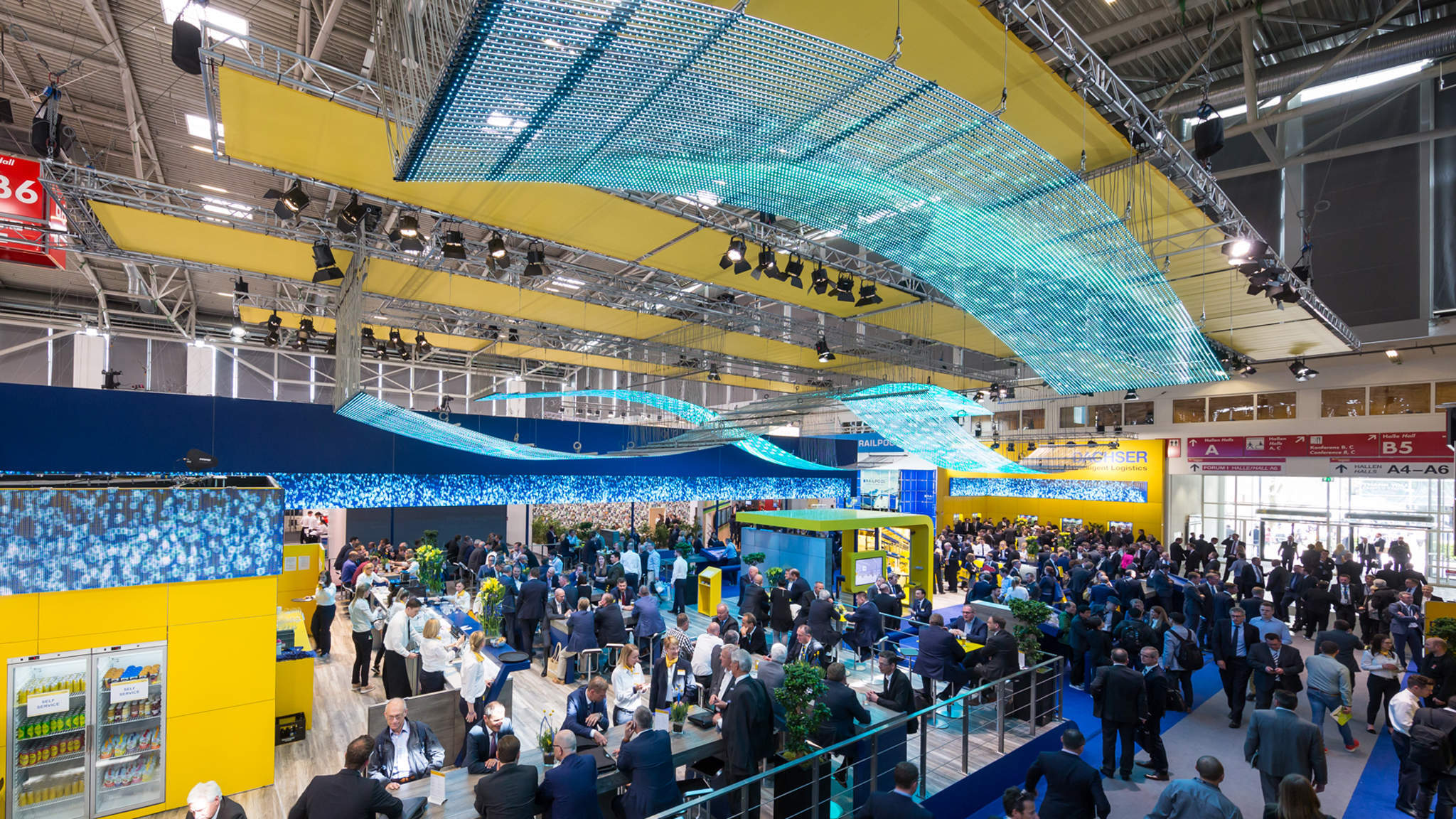 The exhibition team comprises employees from all over the world, providing a wealth of international know-how at the booth. As in previous years, DACHSER will once again have a fresh booth concept in 2019, one that reflects the full range of its services in an integrated fashion. In personal talks, via touchscreens, or through interactive presentations, visitors can learn all about the topics of integration and connectivity within DACHSER's own systems and about innovative, digital processes.
"transport logistic promises to be a real highlight again this year for us and for the visitors to our booth," says Birgit Kastner-Simon, Corporate Director, Corporate Marketing at Dachser. "The exhibition is a great platform from which to present ourselves as a leading player on the world logistics stage."
Setting the pace of global logistics
Every two years in Munich, the transport logistic exhibition's visitor list is a who's who of the international logistics world. As the leading logistics, mobility, IT, and supply chain management trade fair, it serves as a networking platform and sets the pace for worldwide logistics and transportation. Over 2,000 exhibitors from more than 60 countries will be represented.