DACHSER air freight charters and distribution services support the containment of the pandemic
DACHSER is currently coordinating the operation of several charter rotations from China to Linz Airport in Austria as part of an extraordinary delivery of COVID-19 test kits.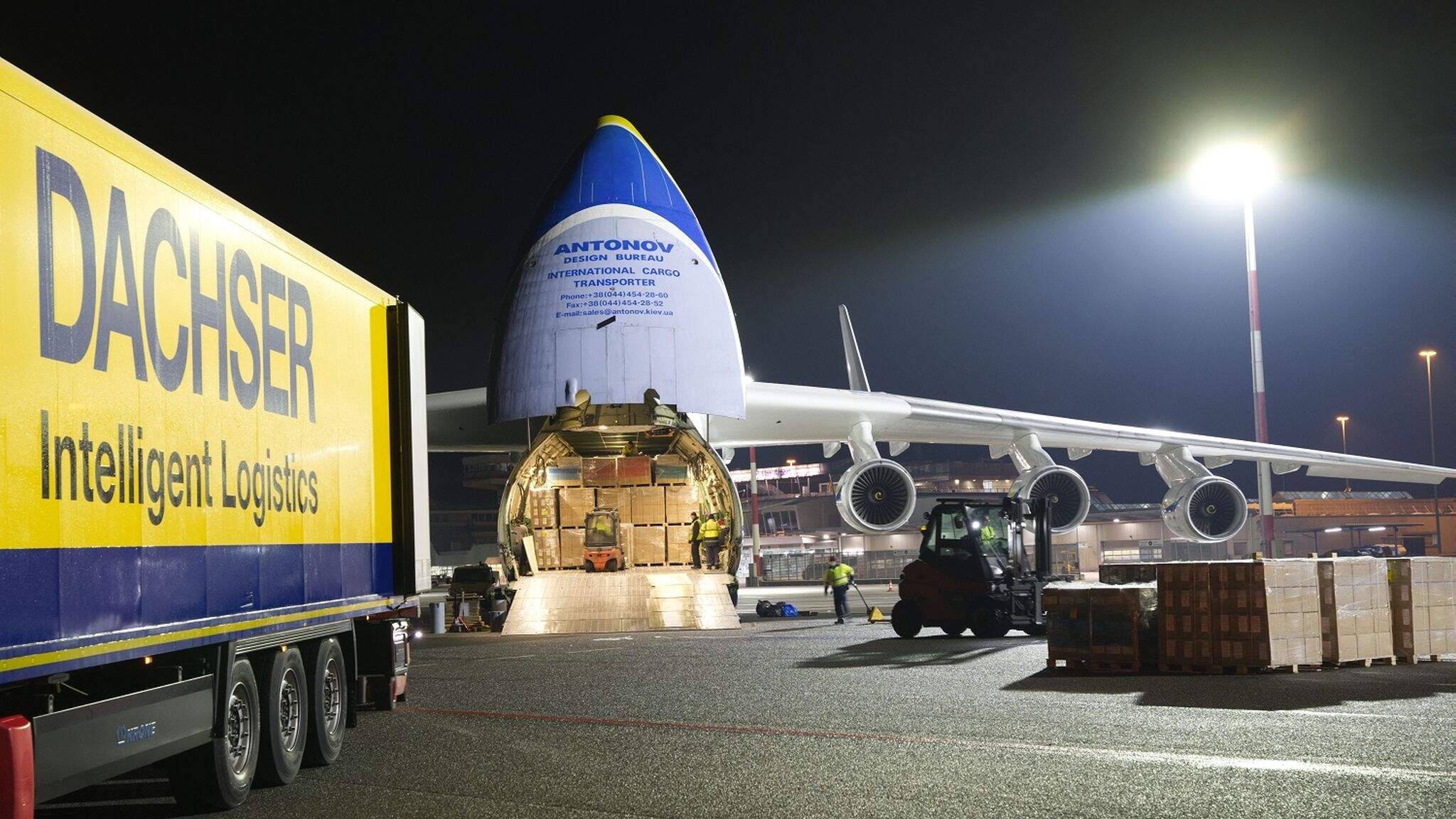 To be able to transport this cargo volume, DACHSER operates the charter flights from the Chinese Airports Tianjin and Chengdu with the Antonov, the world's largest cargo aircraft. Two charter flights are operated by Antonov An-225 and another six departures with the An-124.

In a further step, shipments will be distributed to more than 720 schools and public institutes in Germany thru DACHSER Road Logistics.
Apart from that, DACHSER Air & Sea Logistics is a reliable partner with its own consolidation air freight network which is operating with worldwide gateway hubs. Another decisive factor is the seamless connection of the Air Freight Gateway Frankfurt to the well-known network of DACHSER European Logistics.
DACHSER Air & Sea Logistics offers
End-to-end global procurement and distribution solutions by linking DACHSER Road Logistics and DACHSER Air & Sea Logistics networks

Integrated and efficient supply chain management for a global flow of good

Transparency across multimodal transport chains

Personal consulting on site throughout the global DACHSER network
Your local DACHSER representative will be happy to provide you with more information about individual charter solutions and the DACHSER Air, Sea and Road network.