DACHSER Mexico delivers shipment to automotive manufacturer by helicopter
Special requirements call for special solutions: for an automotive supplier from Celaya in central Mexico, DACHSER Mexico swiftly organized a helicopter transport to the capital some 300 kilometers away. With the threat of a production stoppage looming, this unusual logistics solution saved time and, above all, money.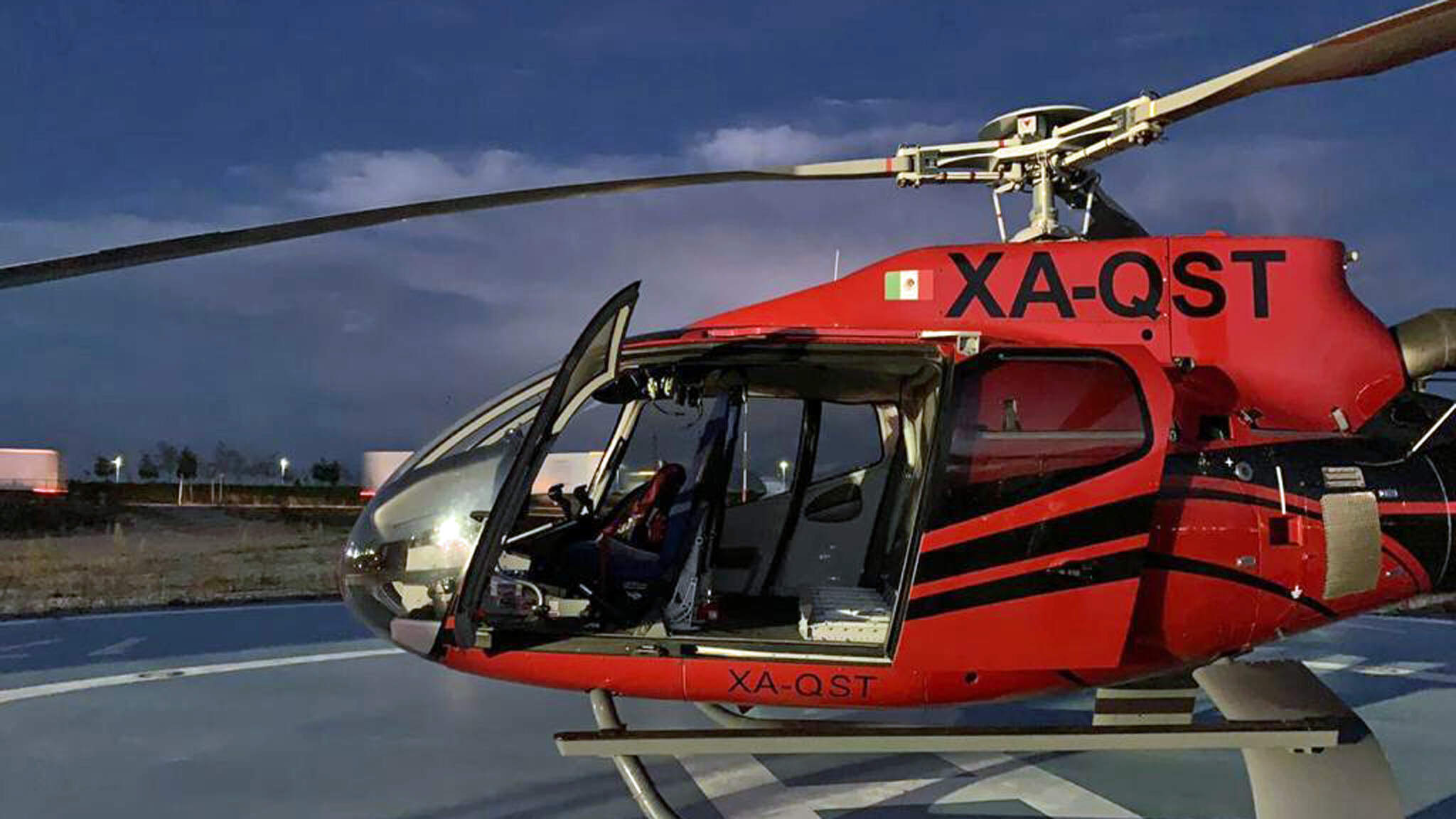 DACHSER needed to act fast when 120 crates containing important automotive accessories and weighing over 780 kilograms required transportation from the production site in Celaya to a major automotive manufacturer's plant on the outskirts of Mexico City. Transporting them on this route by truck would normally take five to six hours. There was the additional challenge of the pandemic and associated safety protocols to factor in. Given the urgency, DACHSER Mexico chartered a passenger helicopter to speed up the delivery. This was the quickest and most efficient solution for the customer and avoided a production stoppage that would otherwise have cost USD 3,000 a minute.
Because the helicopter could take only 600 kilograms, the remaining, less urgent freight was transported by land to avoid chartering a second helicopter. At the plant, trucks were waiting to meet the delivery and transport the time-critical automotive supplies straight to the production line. DACHSER employees were also present to supervise unloading and provide the necessary on-site support. The team coordinated the helicopter's access to the site and updated the local plant employees every 15 minutes with information about the helicopter's departure and arrival. They also reported on delivery of the goods coming by land, thus ensuring full transparency and communication.
Decades of industry experience plus the support of a global network
"Our decades of experience working with leading automotive manufacturers, OEMs, and Tier 1 suppliers from around the world enable us to provide maximum speed and efficiency in conjunction with effective control over costs," says Edgardo Hamon, Managing Director DACHSER Mexico. "We offer a first-class portfolio of integrated solutions and services that leverages DACHSER's global transport and warehousing network to meet the specific needs of the automotive industry." In addition, DACHSER provides local services specially tailored to the particularly time-critical requirements of the automotive industry, as with this delivery in Mexico.