DACHSER Chem-Logistics | Chemicals in safe hands
The chemical industry is one of the most successful and competitive industries, supplying virtually all other sectors with crucial intermediate and end products as well as solutions. The prerequisites for this are high production standards, a comprehensive infrastructure, and a customized logistics with a clear focus on reliability, quality, and safety.
With its diverse processing and manufacturing activities, the chemical sector is one of the most competitive and successful industries in the European Union. As the second-largest producer after China, the European Union also plays a key role in driving innovation in other industries. Indeed, it invests more than EUR 10 billion (2019 figure) annually in research and development.

According to the German chemical industry association (VCI), chemical companies in Germany alone generated a revenue of more than EUR 186 billion in 2020 and employed around 464,000 people.
Chemical research centers, factories, and logistics chains are interwoven across the continent, constantly coming up with new ideas and intelligent materials for products that contribute to our hygiene, safety, comfort, and enjoyment in a whole host of different ways. "All signs point to continuing growth in the chemical industry. This is largely driven by ongoing innovation and diversification in materials and components in the manufacturing and construction sectors as well as in consumer goods," says Michael Kriegel, Department Head DACHSER Chem-Logistics. "Logistics solutions tailored to the specific needs of the chemical industry give companies certainty that they can plan on having secure access to European and global markets at all times."
Access to all worldwide sales and procurement markets
DACHSER has its own European transport network with daily routes serving Europe, the Commonwealth of Independent States, North Africa, and parts of the Middle East—with uniform logistics standards governing all operations. "Through direct transports, platforms, and hub solutions, we directly minimize the handling frequency of sensitive chemical goods," Kriegel explains, adding that this categorically enhances both safety and process quality when dealing with chemical products.
"Through direct transports, platforms, and hub solutions, we directly minimize the handling frequency of sensitive chemical goods," says Michael Kriegel, Department Head DACHSER Chem-Logistics.
On that basis, Kriegel says, DACHSER can put together an attractive, comprehensive package for chemical customers. "In collaboration with DACHSER Contract Logistics, we create comprehensive, integrated logistics solutions using warehouses specially designed for the storage of chemical products. For its part, DACHSER Air & Sea Logistics is a one-stop shop that provides fast and flexible access to all worldwide sales and procurement markets," he says.

Holistic, industry-specific logistics concepts are a key pillar of the DACHSER Chem-Logistics strategy for success. "All transports are handled in the network using efficient, IT-based route planning and uniform standards," Kriegel says.
"Our entargo product family has the right solution for every transport requirement." The DACHSER experts also advise customers from the chemical industry on storage and site optimization as well as on industry-specific warehousing and stock withdrawal strategies.
"IT underpins the efficiency of our European and global logistics network. Standardized, globally connected systems ensure efficient processes and high-quality data at all times," Kriegel says A pivotal role in this is played by DACHSER's core transport and warehouse management systems, which the company developed in-house: the EDI Center as a central communication platform, the eLogistics web portal, and the ActiveReport supply chain event management tool.
DACHSER offers a wealth of options for developing and implementing customized solutions in line with specific goods requirements. These range extends from the transport of temperature-sensitive goods with active and passive temperature control (for frost-protected transports at plus 5 degrees Celsius in Germany, for example) to customer-specific project business, such as DACHSER Rail Services on the Europe-China line and back, or parcel shipments via Global Sky Express.
Safety first
"Safety is always the top priority," Kriegel says. This is reflected, for example, in the automated application of all global dangerous goods regulations, the consistent availability and use of load-securing equipment, mandatory vehicle and loading inspections in addition to DGR checks (in accordance with dangerous goods regulations for air transport). Further examples are the provision of rescue equipment and personal protective clothing and equipment, plus consulting on packaging and loading specifically for dangerous goods.
New hazardous materials warehouse in Malsch, Germany: "Everything from a single source"

A key component of DACHSER's tried-and-true expertise in handling chemicals are its warehouses specially designed to store hazardous materials. One example is the company's new 21,800 m2 hazardous materials warehouse in Malsch, Germany, which offers 48,000 storage locations. In this state-of-the-art logistics facility, DACHSER provides a wide range of value-added services at the highest safety standards—from finishing and picking to display-build and returns management for the B2B and B2C sectors.
The correct handling of dangerous goods calls for highly trained specialists along the entire logistics chain. Mandatory standards applicable to everyone involved are also a must. To this end, in its central dangerous goods management system for Road Logistics and Air & Sea Logistics, DACHSER has established standardized, internal regulations with defined transport exclusions and risk assessments. DACHSER has more than 250 regional dangerous goods safety advisors, who conduct regular internal and external training for over 15,800 employees worldwide each year. The aim is to ensure in-house expertise in handling dangerous substances thanks to specially trained employees and industry experts. When it comes to safety and quality standards, DACHSER exceeds the legal requirements by far.

A bespoke industry solution
DACHSER has built up decades of experience as well as a tightly knit transport and warehouse network for packaged chemical products. "Our DACHSER Chem-Logistics global industry solution, which we launched in 2007, combines the standardized network services of one of Europe's largest groupage logistics providers with very specific, tailored chemical logistics expertise," Kriegel explains. "Put in chemistry terms, we want to create the perfect compound solution for our customers."

In 2020, DACHSER Chem-Logistics handled around 4 million shipments weighing 3.4 million metric tons, including 1.25 million dangerous goods shipments weighing 457,000 metric tons. With its global land, air, and sea freight transport network, the logistics service provider embodies process reliability with its defined procedures, reliable transit times, and the capacity it offers. Furthermore, its quality and safety standards far exceed the legal requirements; DACHSER has been a trusted partner of the VCI for forwarding services by road, air, and sea since 2009.

Your local DACHSER sales contact will be pleased to give you additional information or provide you with an individual offer.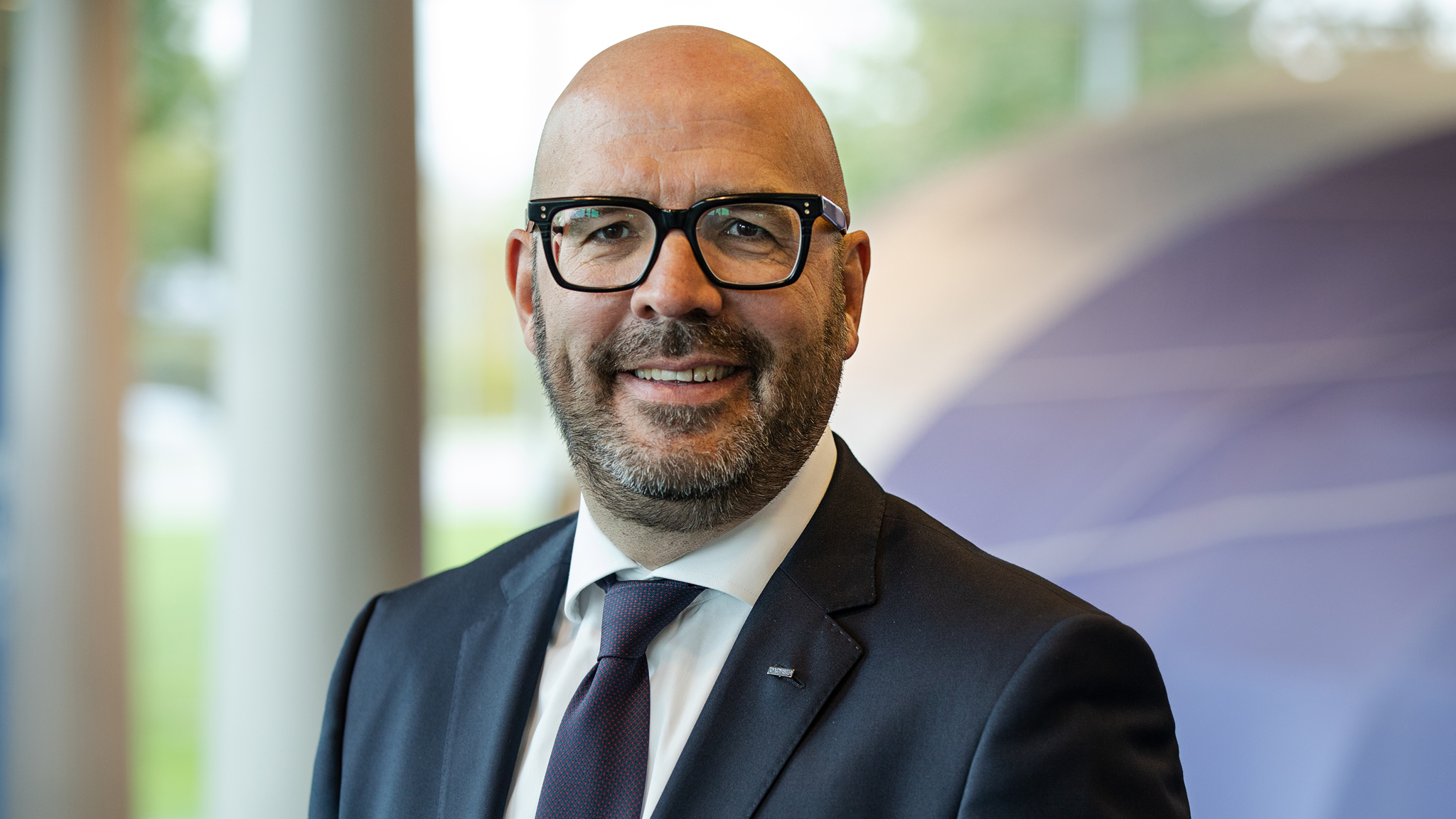 Interview with: Michael Kriegel
Department Head DACHSER Chem-Logistics