Chinese Golden Week holiday 2021: impact on logistics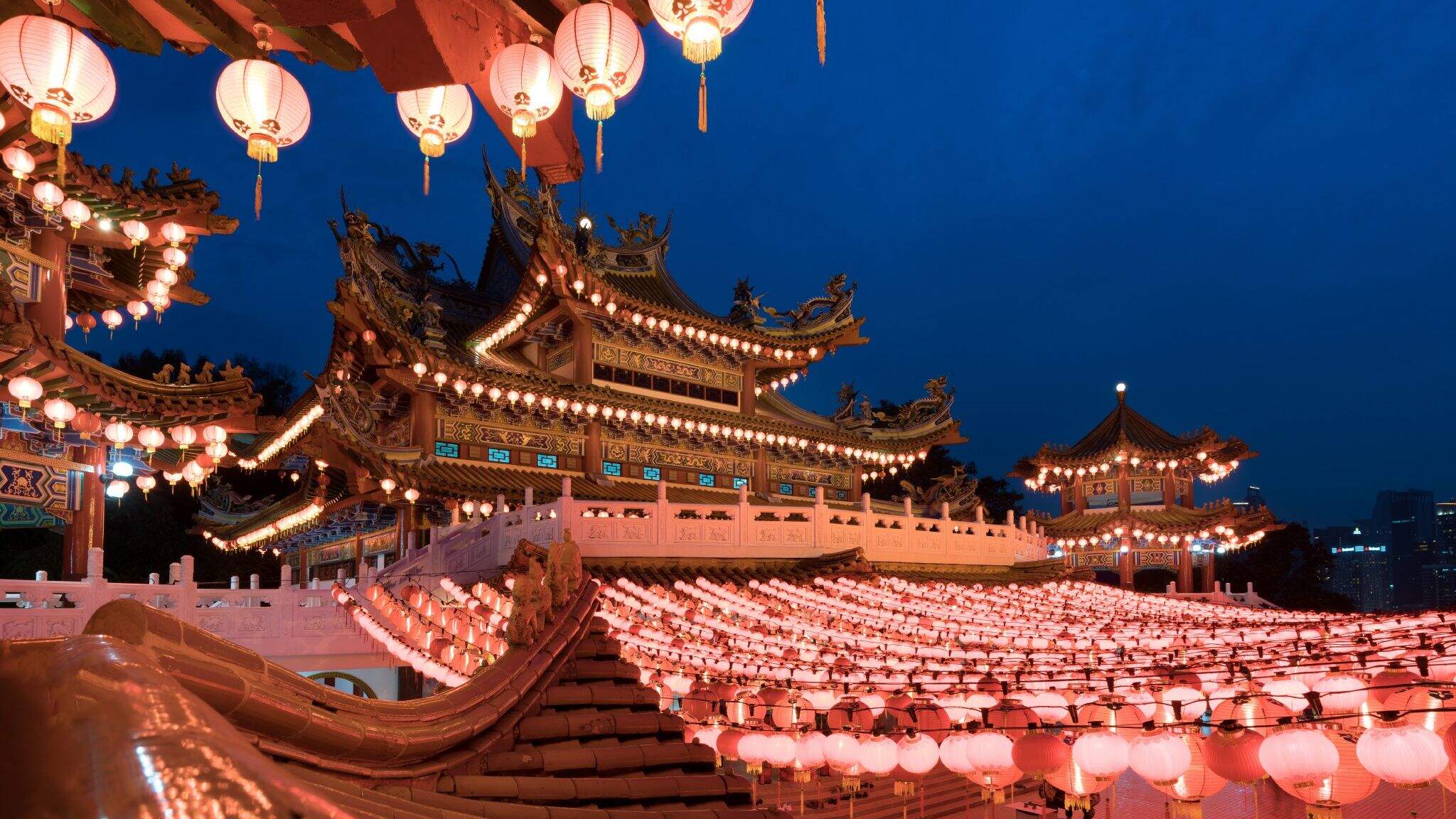 The October Golden Week holiday in China is soon approaching. Here is all the information you need, together with some market forecasts.
Golden Week is a week-long holiday in China. It starts on October 1 which is the country's National Day, and the holiday extends to October 7. Normal business resumes on October 8.
What will happen during the Golden Week?
During the seven-day public holiday, almost all businesses, factories as well as government organizations will be closed or low-staffed. This means that production will be slowed down or completely stopped. Airports, sea ports and warehouses will be operating with limited capacity and Customs offices will be closed.
DACHSER Branches in China will be closed from October 1 to 7.
How does the Golden Week impact transport logistics?
The pre-holiday rush usually starts 3-4 weeks before the October 1 National Day holiday with shippers wishing to speed up production to stock up and ship their cargo out from China before the long break.
-Sea freight
Since the capacity is rather at the lower side and it would affect the normal export / import operations. Shipping lines often announce blank sailings in order to adjust their services to the low market demand. Blank sailings start as early as week 38 for some carriers and normal schedules will resume as late as week 42. This year the situation is very dynamic due to severe port congestions and service disruptions that are already happening, carriers may not have artificial blank sailing programs, service conditions may differ from individual shipping lines and routes, please contact your DACHSER representative for details.
If you have any incoming shipments, kindly ensure they are picked up before the holiday to avoid unnecessary storage or detention costs.
Currently the sea freight market is very tense with port congestions, delays and lack of equipment. The recent Typhoon Chanthu worsened the situation with extreme weather conditions, forcing major ports including Shanghai and Ningbo to close for a few days. Space remains critical and rates could be further soaring until the end of the year. Advance booking of 6-8 weeks is needed to secure a space.
-Air freight
For air import, only shipments with pre-booking notice will be handled. Chinese customs will not accept import clearance during the holidays, therefore, import shipments may not be processed on time.
For air export, it is suggested to send bookings or instructions to us as early as possible before the Golden Week. The cut-off time for economic orders is September 29, 12:00 noon China local time. For emergency orders, the cut-off time is September 30, 12:00 noon China local time.
As it is often that air freight space will be very tight and equipment will be in high demand during the traditional pre-holiday period. This year with the severe disruption at Shanghai PVG Airport with the lack of ground handlers, together with the congestion in all other Chinese airports, the supply chains will be under great challenges due to continuous capacity shortages. This situation will inevitably result in longer lead times and higher rates.
-Rail freight
For westbound LCL shipments, the last departure before the Golden Week holiday will be in week 39, and the service will resume in week 42. Other regular services are not impacted but are subject to capacity and equipment availability. Chinese customs will be closed during October 1 to 3 and low-staffed from October 4 to 7, customs clearance may not be performed in time due to limited manpower.
Based on historical records, orders peaked two weeks prior to the holiday. This year, despite the pre-holiday rush, capacity in September is already very tight. As a consequence, the rate level for October is anticipated to increase due to strong demand.
Autumn peak season will immediately follow the Golden Week. Given that the current market situation is very tense, we recommend long-term planning and advance booking to avoid disruptions to your supply chain, even after the Golden Week event. Kindly consider the following:
Communicate your needs and shipment deadline with us so we can offer you the most suitable solution that fits your budget.
Prepare an accurate shipment forecast well in advance for long-term planning.
Place bookings as early as possible; the earlier you book the higher the chance you have to secure a space.
Stay tuned to the latest market news, this will enable yourself to plan proactively and react to sudden changes in a timely manner.
At DACHSER, our team is trying its best to provide you with the latest and most relevant information, so that we plan the next steps together. If you have any questions, please get in touch with us, we will be happy to assist you.